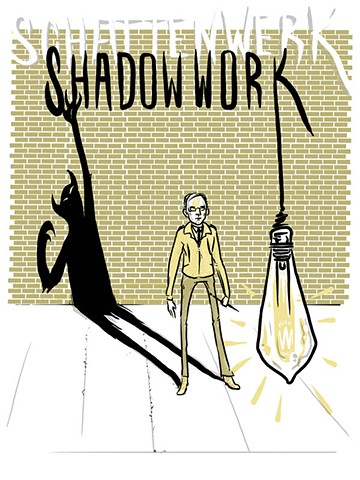 My artwork is a direct physical record of a transfer of thought and energy to the chosen medium that is derived from conscious awareness of the world and an expression of sub-conscious reactions to its influence.
- Mark A. Cleveland
A writer, or any man, must believe that whatever happens to him is an instrument; everything has been given for an end. This is even stronger in the case of the artist. Everything that happens, including humiliations, embarrassments, misfortunes, all has been given like clay, like material for one's art. One must accept it. For this reason I speak in a poem of the ancient food of heroes: humiliation, unhappiness, discord. Those things are given to us to transform, so that we may make from the miserable circumstances of our lives things that are eternal, or aspire to be so.
- Jorge Luis Borges
Or, more simply: "There is a crack in everything, that's how the light gets in."
- Leonard Cohen
You hardly know a day goes by with a cardboard cut-out sundown.
- Don Van Vliet
Featuring: Fits of Abstraktion